You can drop off you rugs to us at an agreed time.
To arrange an appointment
Call:
01872 275534
Or email:
Information
Our prices start at £80 and we usually have them for between 7 – 14 days.
Welcome and thank you for visiting the Cornwall Rug Cleaning website owned and run by Carpet Knights. Established in 2004 by Cornish couple Sarah and Goron, Carpet Knights now have over 2500 clients across the County.
Rugs are a passion of ours at Carpet Knights and we have undergone some very intensive training by some of the world leaders in rug cleaning, Aaron Groseclose and Ellen Amirkhan who came to the Uk from the USA to teach a select few.
In recent years the demand for oriental rugs has increased dramatically along with their appreciation and even monetary value. This has seen many rugs that have been in storage in the loft for example and once considered incompatible with modern decor being brought back into the open again. As you can imagine after spending many years rolled up in the attic or garage these rugs are usually in need of a good and thorough clean and maybe even some minor repairs.
We don't only clean oriental rugs though, here at Carpet Knights we enjoy cleaning all types of rugs like modern tufted rugs, shag pile rugs, runners, Flatweave, needlepoint, hand-knotted, hand-tufted, hand-hooked, and machine-made.
Goron Knight
Head Technician
Cornwall Rug Cleaning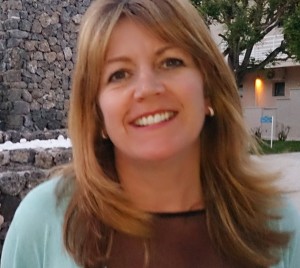 Sarah Knight
Secretary
Cornwall Rug Cleaning